Mondello Homes by New Apec Homes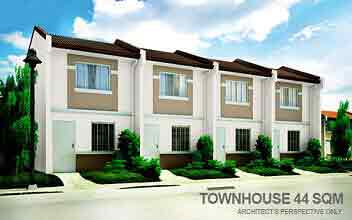 Project Type : Townhouse
Listing Type : Preselling
Units : Townhouse
Price: ₱ 1,000,000 & Up
Address : Brgy. Guitnangbayan 1
Location : San Mateo , Rizal PH Mondello Homes New Apec Homes Mondello Homes Mondello Homes New Apec Homes Mondello Homes San Mateo
https://mondellohomes.buyapechomes.com
This town is bounded by Quezon City to the west, Antipolo to the south, and the town of Rodriguez to the north. San Mateo is only 24km east of Manila, just over 10km north of Pasig, and less than 5km from Marikina, which make this location ideal for any destination within Rizal province and the key destinations of Metro Manila. Breezing with nature's bounties, Montebello Homes is an evolving paradise that teems with modern contemporary house designs made up of 2-storey Townhouses in classic yet 21st century twist where its wooden stairway with wooden ballustre is one of the most admired piece in this wholesome shelter.
Montebello Homes is located inside Bankers Village, Banker's Ave., Brgy. Guitnangbayan 1, San Mateo, Rizal. On the east of the community is the towering and magical Sierra Madre Mountains that run farther north to Central Luzon and as far south as Quezon and Laguna provinces. This mountain range protects the community from the effects of strong typhoons rendering the site, the entire town and its neighbors safe from flooding. As a result, it is totally a safe investment and ultimately will keep your family away from nature's wrath any time of the year. Montebello's location is also one for the books. As much as it is secluded from the buzzing activities of one of the fastest growing municipalities of Rizal and the city centers, it is certainly near from all of life's modernity and convenience. The site is just minutes away from Batasan Hills, the central business districts of Quezon City, Pasig and Ortigas, the commercial district of Novaliches and the La Mesa Watershed Ecopark.
Montebello Homes is serene and tranquil, where luscious greens and thick vegetation surrounds the site, a great unwinding place for the busy and tired individuals wanting more of a suburban living near their places of work and their children's schooling.
The project is surrounded also by the town's important landmarks, workplaces and other establishments from neighboring places that sustain life, entertains and give livelihood and education, such as the San Mateo Rubber Corp., Jolly Food Corp., First Win Corp., SM City San Mateo, SM Supermall San Mateo, Puregold San Mateo, SM City Nova, St. Mattheus Medical Hospital, Casimiro A. Ynares Memorial Hospital, Veterans Memorial and Medical Center, East Avenue Medical Center, several commercial and rural banks, Capitol Hills Golf and Country Club, San Mateo Municipal Hall, Ciudad Christhia Resort 9 Waves, AFP Housing Gym, Green Nature Resort, Arms Corporation of the Philippines, Fortune Tobacco Corp., Silangan National High School, Roosevelt College Lamuan, College of the Holy Spirit- QC, Batasan Hills National High School, UP- Diliman, Ateneo de Manila University- QC, and many other important destinations within the site's 10km radius.
New Apec Homes, Mondello Homes, Townhouse for Sale in Rizal, Philippines. For price list, model house, floor plans, payment terms, CHAT LIVE with an agent 24x7. If you're looking to find New Apec Homes, Mondello Homes for Sale, then check here first. We have full details of New Apec Homes, Mondello Homes for Sale updated regularly. Everything you need to know about New Apec Homes, Mondello Homes Townhouse buying process, broken down into stages. Includes selecting a unit, choosing a payment plan and buying your dream home at the right price.
Popular Links
Mondello Homes
Mondello Homes Location
Mondello Homes For Rental Units
Mondello Homes Resale Units
Mondello Homes Pre-Selling Units
Mondello Homes Showroom
Mondello Homes Amenities
Mondello Homes Price
Mondello Homes Contact
Available Units